Science, Business Studies or Humanities, due to its multidisciplinary applications, students from almost all backgrounds are required to study accounting in university. Enroll in this free course today to help build a strong foundation in Financial Accounting and to do well in Accounting related courses in university.
Course instructor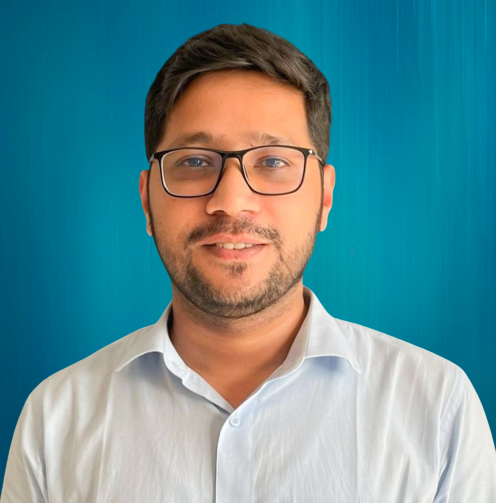 Mohammed Moin Uddin Reza
Assistant Professor
Department of Business Administration in Accounting & Information Systems Faculty of Business Studies Bangladesh University Of Professionals
What you will learn by doing the course
Important topics to help build your foundation in Financial Accounting.

How to create transaction records, general journal & ledger, debit & credit, and trail balance.

How to create adjusting & closing journal entries, inventory costing, and bank reconciliation statements.

How to create and use financial statements.
Course details
This 'Financial Accounting' course is for:

University students who are undertaking a course on Financial Accounting and are finding it difficult.
Those who want to learn the basics of Accounting in Bangla.
Those who want to clear out their confusion regarding Accounting terminologies.
About the 'Financial Accounting' Course:

Accounting is not only an important subject for students of Business discipline, but at times, it is also somewhat difficult. Due to its diverse application, university students from other disciplines are often required to complete courses on this subject. Out of all the branches of accounting, financial accounting is considered to be the most essential. Students studying accounting in high school or college in Bangla struggle to get used to the English terms in their university curriculum. On the other hand, students from Science and Humanities backgrounds struggle to get a hold of the basic topics.

While plenty of Accounting tutorials are available online, they can be quite hard to understand due to language barriers. On the other hand, most Bangla tutorials use Bengali terms in their discussion, which university students find unfamiliar. Overall, the most convenient solution for these students is an accounting course that uses English terms but explains all the topics in Bangla to make it easier for the students to understand. That is why, in order to help you build a strong foundation in Financial Accounting, 10 Minute School brings to you the 'Financial Accounting' free course, which discusses many key topics, including Journal, Debit-Credit, Ledger, Worksheet, and Financial Statements. Enroll in this course today to excel in your university accounting courses!
Course details
ইন্টারনেট সংযোগ (ওয়াইফাই বা মোবাইল ইন্টারনেট)

স্মার্টফোন অথবা পিসি
Payment process
কীভাবে পেমেন্ট করবেন তা বিস্তারিত জানতে এই ভিডিওটি দেখুন
Financial Accounting

Total Enrolled 15774

Time Required 4 hours

21 Videos

Validity 6 Months
2015 - 2023 Copyright © 10 Minute School. All rights reserved.