Course instructor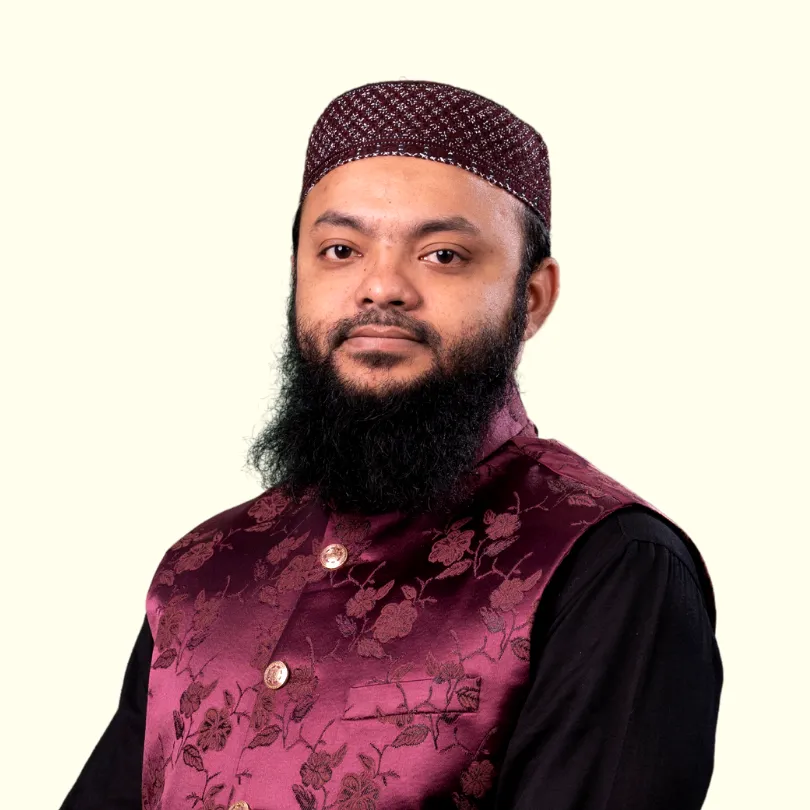 Mahade Hasan
Assistant Professor
Department of Arabic, University of Dhaka;
Former Welfare Assistant
High Commission of Bangladesh, Brunei Darussalam
What you will learn by doing the course
How to respond to different situations in Arabic with the help of Bangla

How to speak in Arabic in different situations and different places including hospitals, shopping malls, offices, etc.

Tips and tricks on how to speak Arabic better

How to ask for help in Arabic in emergency situations
Course details
This Spoken Arabic Language course is for:

Those who want to learn to speak the Arabic language
Bangladeshi immigrants who are currently in the Middle East or are aiming to go there
Those who are planning to perform Hajj or Umrah
Those who are planning to go to the Middle East for higher studies
About the Spoken Arabic Language Course:

On average, three to five lac Bangladeshis travel to the Middle East every year in search of a living. It is very important for them to learn how to speak Arabic. On the other hand, about one and a half lac Bangladeshis perform hajj every year. This journey would be a lot easier if they could express their thoughts in Arabic.

The Arabic language is connected to many of our lives, either for work or for religious purposes. At the same time, Bangladesh receives a huge amount of remittance from foreign countries, most of which come from Arabic-speaking nations. However, many workers lose the opportunity to pursue better jobs due to not knowing how to speak Arabic. If you are willing to travel to an Arab country and learn to speak Arabic, this course is for you!

In this course, you will learn all the important techniques to speak in Arabic from our expert instructor, Mahade Hasan who is an Assistant Professor at the Department of Arabic, University of Dhaka. From the very basics of the Arabic language to being able to speak fluently, he will guide you throughout your journey in light of his experience as both a student and a teacher of this language. This course will help you learn everything from introducing yourself in Arabic, to communicating in airports, educational institutions, workplaces, and your personal life. The course also offers you smart tips on how to use Arabic while also understanding it. Enroll in this course today to learn how to speak Arabic fluently and flawlessly!
Course details
ইন্টারনেট সংযোগ (ওয়াইফাই বা মোবাইল ইন্টারনেট)

স্মার্টফোন অথবা পিসি
Payment process
কীভাবে পেমেন্ট করবেন তা বিস্তারিত জানতে এই ভিডিওটি দেখুন
সহজে Spoken আরবি

Total Enrolled 1915

Time Required 14 hours

35 Videos

2 Quiz

33 Notes

Validity 6 Months