Course instructor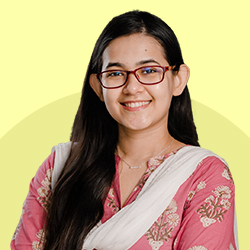 MSc (English), University of Oxford (UK);
BA, MA (English), University of Dhaka;
IELTS: 8.5

What you will learn by doing the course
Comprehensive list of essential documents for study abroad.

Detailed guidelines on securing scholarships and fundings opportunities.

Tips and tricks for crafting an effective Statement of Purpose and Letter of Recommendation.

Guidelines for preparing a CV, Resume, and Europass.

Importance of having a well-prepared ECA for studying abroad.

In-depth discussion on IELTS, GMAT, GRE, SAT, and TOEFL exams.
Course details
Who is this Study Abroad Complete Guideline for?

Students from any group/department at the college or university level.

Individuals preparing for university admissions or entrance exams.

Individuals engaged in government or private sector careers.

People from various age groups and professions, including jobholders or business professionals,

Those seeking undergraduate or postgraduate studies after a gap year.

Individuals of various ages and backgrounds expressing interest in pursuing a Ph.D.
What you will be able to do after completion of the Study Abroad Complete Guideline

Discover the countries that are suitable for you to pursue your studies abroad.

Make an informed decision on whether to pursue undergraduate or postgraduate studies abroad.

Learn the rules for creating a Statement of Purpose, and Letters of Recommendation.

Gain insights from expert instructors on how to craft a suitable CV, Resume, or Europass that can enhance your admission acceptance rate.

Stay vigilant by understanding and dispelling the myths surrounding studying abroad.

Explore how different types of Educational Credential Assessments (ECAs) can contribute to an increased acceptance rate.
About the Study Abroad Complete Guideline

Numerous students think that institutions in nations like the United States, the United Kingdom, Canada, Australia, and others provide more in-depth and sophisticated courses that will give them a competitive edge in the global labor market. According to a UNESCO report, the educational landscape for Bangladeshi students has seen intriguing shifts. In 2017, the enrollment of Bangladeshi students in higher education abroad surpassed 60,000. However, as of 2022, the dynamics have evolved, with the latest UNESCO data revealing a notable presence of 49,151 Bangladeshi students studying across 58 countries. This indicates a nuanced transformation in the choices and destinations preferred by Bangladeshi students, reflecting the evolving trends and global perspectives in higher education. However, applying for higher studies abroad by yourself can be intimidating.

Despite the abundance of opportunities, many students fail to take advantage of them because they lack the information needed to apply to these universities. Knowledge about the application process is still not widespread, and even students, who have the required knowledge, become daunted by the procedure.

Keeping track of what the application process is like for different countries and what the requirements are for specific universities is certainly tedious, especially without the bare minimum knowledge. This course aims to help aspirants take their first step to study abroad, following their desired career paths by busting myths and guiding them on how to shortlist programs and countries, what documents to prepare, and how to prepare those alongside providing detailed idea on standardized exams and more. 

Remember that you're investing in a transformative educational experience that could well shape your future. It's always best to start earlier and for you, earlier may be now.
Munzereen Shahid is a prominent figure in online English education. She completed both her undergraduate and postgraduate degrees in the English department at Dhaka University, securing the top position in the first class during the postgraduate phase. Subsequently, Munzereen earned her second master's degree in English Language Education from the prestigious Oxford University, receiving a 100% scholarship. She achieved an impressive IELTS Band Score of 8.5. Diligently, Munzereen works to dispel misconceptions about higher education abroad prevalent among Bangladeshis. She consistently provides accessible guidelines on navigating the process of studying abroad.
Our fortunes may not change on their own, unless we actively strive for change. While you might not initially receive an acceptance letter from your preferred university, learning these study abroad guidelines and applying them alongside your perseverance can lead to success. To assist you on your journey to success, we'll be by your side at every step, like a ten-minute mentor. So, without delay, enroll for free in our 'বিদেশে উচ্চশিক্ষা: Study Abroad Complete Guideline' Course now! Embark on the journey of transforming both your educational and professional life.
Course details
ইন্টারনেট সংযোগ (ওয়াইফাই বা মোবাইল ইন্টারনেট)

স্মার্টফোন অথবা পিসি
Payment process
কীভাবে পেমেন্ট করবেন তা বিস্তারিত জানতে এই ভিডিওটি দেখুন
বিদেশে উচ্চশিক্ষা: Study Abroad Complete Guideline

Total Enrolled 3569

Time Required 5 hours

15 Videos

Time Limit 6 Months